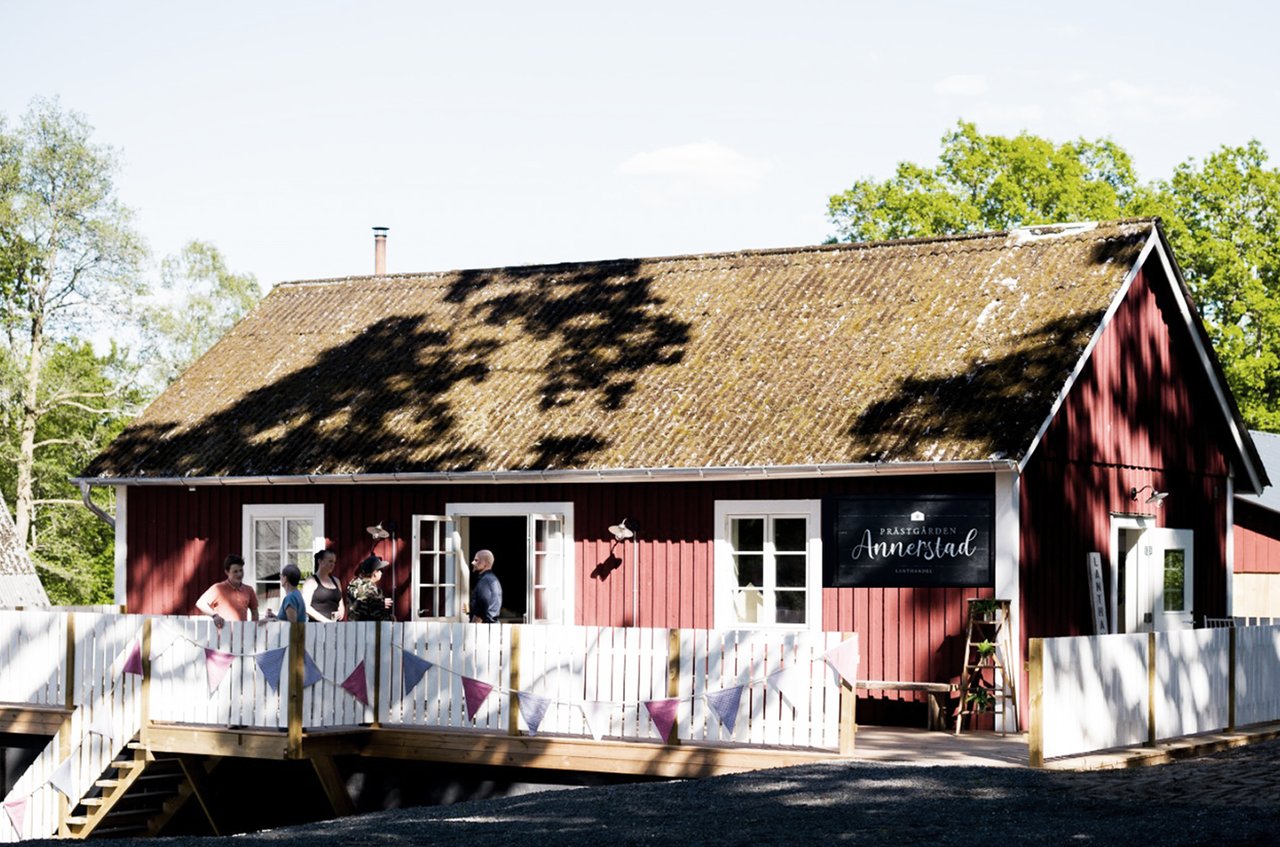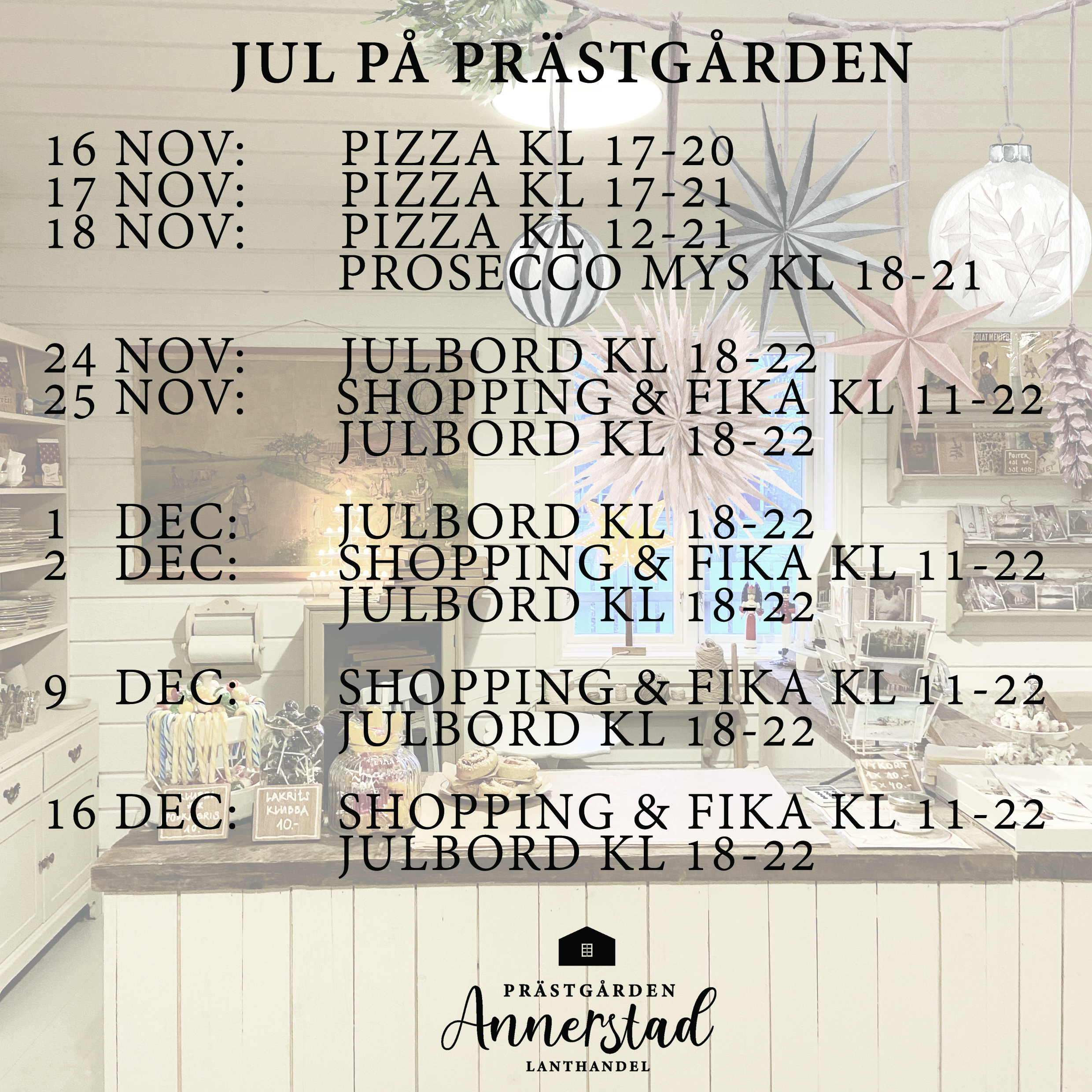 -organic cow farm by the river
-café & farm shop
-treasure hunt through the village
-raft hire
-mobile home & canoe pitches
-indoor animals
-retro tractors & vehicles
-kidswear clothing & interior outlet
Welcome to our farm, Prästgården in Annerstad.
Come and visit our rural paradise in the heart of Småland.
Here you can shop, spend time with our animals,
sit next to river Bolmån and taste our local food.
Annerstad with its church from 1824 and the small open-air village is surrounded by a forest and moor.

The perfect place to visit between Halmstad and Ljungby

Are you looking for great places to visit on your holiday in Småland, Sweden? You have find the perfect place in the perfect location, right off way 25 between Ljungby and Halmstad.

Our idea and advice for your holiday in southern Sweden is to visit Prästgården Annerstad, a fantastic destination and attraction for young and old in Småland.
Here you will find an organic farm with outdoor activities, inspiring nature experiences by the water and an old Swedish country store like in the good old days.
With us you can spend your holiday on the farm and experience adventures as a farmer.
Our farm is right next to the church, in a cute little open-air village.
You can shop, sit on a real tractor, take a walk or have ice-cream by the water.

We have bought the old and rundown farm Prästgården in Annerstad in 2019.The owner sadly passed away and before he died we promised him to take care of his beautiful and make something special of it. When I first came to visit Annerstad in 1992, we had look in the tiny village by the river and asked ourselves how a place that idyllic can be so deserted and empty.
I remember I asked myself where the little shops were and where we would have a cup of coffee around here.
So in a way it's been a 30 year old vision to create a magical place here on this great location between Ljungby and Halmstad.

"Lingonrundan i Västra Småland" is a great cooperation between lots of small places like our's.You can take a road trip and go from one cosy place to another. We stock Lingonrundans small brochures for you to pick up. These will guide you to find the most magical places to visit around.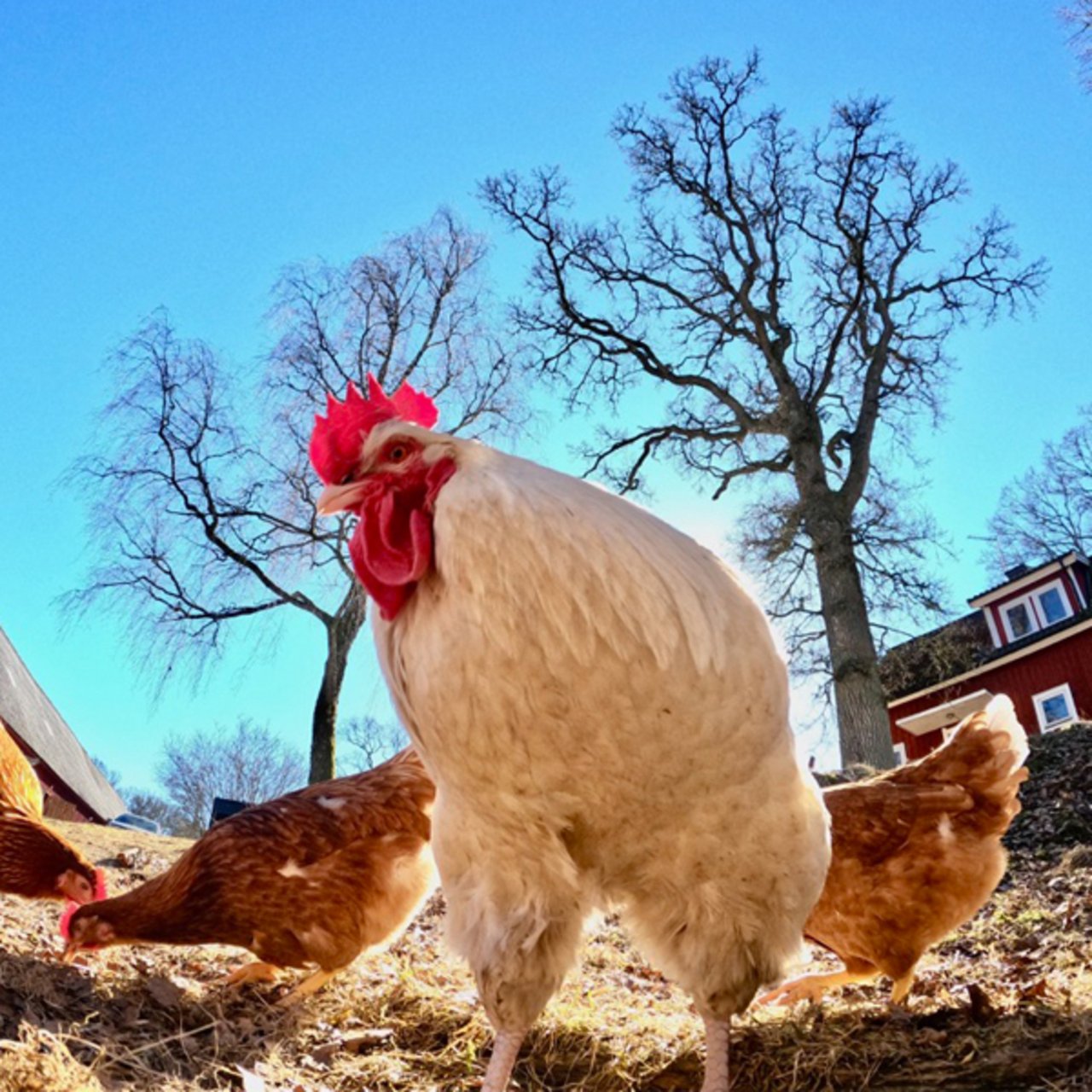 The perfect place to visit between Halmstad and Ljungby, not far from lake Bolmen.